Study Results
December 11, 2015
Breakthrough in prostate cancer research at the University of British Columbia
A prostate cancer drug developed by researchers at the University of British Columbia entered human clinical trials on December 2, 2015. The drug specifically targets a lethal form of prostate cancer that is currently resistant to most treatments. CIHR-funded researcher Marianne Sadar and her colleague Raymond Andersen developed a drug that drastically shrinks cancerous tumours in mice with metastatic prostate cancer.
The drug, called EPI-506, targets the androgen receptor, the protein that fuels the growth of most prostate cancer cells. Phase II of the clinical trial, in which EPI-506 will be given to a larger number of people to see if it is effective at controlling tumour growth, should end in 2017. If approved, the drug could be made available to prostate cancer patients within 5 years.
September 30, 2015
Exposure to bacteria might protect children from asthma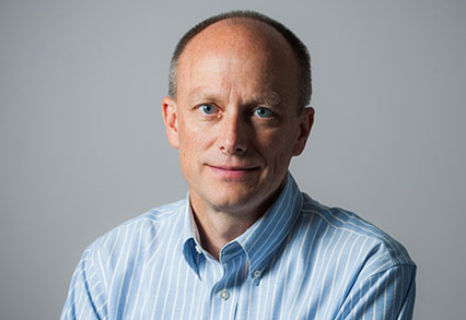 Researchers from the University of British Columbia and the BC Children's Hospital discovered that children can be protected from asthma if they acquire four types of gut bacteria (called FLVR) by the time they are three months old. Trillions of bacteria play an important role in human health, especially during the critical period when the immune system is developing. The UBC researchers hope to build on this research to develop therapeutic treatments and predict children at risk of asthma. This CIHR-funded study was conducted through the Canadian Healthy Infant Longitudinal Development (CHILD) Study. For more information, watch UBC's video.
June 15, 2015
Innovative way to fight Rift Valley fever discovered
Dr. Norman Cyr, a CIHR-funded researcher from the University of Montreal, has discovered how the Rift Valley fever virus attaches to normal cells in the human body. The Rift Valley fever, which is common in sub-Saharan Africa regions, is a viral infection that affects both animals and humans. It can be transmitted by touching the blood or drinking milk from an infected animal or bites from an infected mosquito. Most Rift Valley fever cases are mild and include fever, muscle pains, and headaches. However, severe cases can cause bleeding and even death. As with other severe bleeding viral diseases, such as Ebola, the Rift Valley fever can spread quickly, beat the human immune system, and escape effective treatment from vaccines. Though it may seem like the Rift Valley fever is restricted to other countries, international travelers have increased the risk of it coming to North America.
Rather than attack the disease while it's in progress, Dr. Cyr's team decided to fight the infection at the beginning. Through advanced research, they discovered that the Rift Valley fever's virus prevents p62 (a protein within the human cell) from communicating a need for the immune system's protection. As a result, the virus gets stronger. Dr. Cyr theorizes that if medication can be designed to fight its effect on p62, the Rift Valley fever would weaken overall.
May 12, 2015
Lack of safety and poverty linked to childhood obesity
Youth who are bullied at school and exposed to the stress of chronic poverty are likely to become obese. This is a primary finding made by Dr. Tracie Barnett, a CIHR-funded researcher at Institut national de la recherche Scientifique (INRS) in Montreal. Her team collected information from over 1,200 Quebec high school students who were asked whether they had been physically or socially bullied. They cross-referenced this information with the students' family backgrounds and health habits, as well as interviews conducted with their teachers. They determined that students who were poor and unsafe were 18% more likely to be obese. Dr. Barnett hopes to change obesity rates among youth by improving their school environment. If obese youth can get respect from other students regardless of their health status or financial background, their sense of security will likely promote weight loss.
May 8, 2015
It Takes a Village: How supportive families, schools, and communities protect transgender youth health
A new national study led by Dr. Elizabeth Saewyc shows the importance of having strong family, school and community connections available to support transgender youth. The study, Being Safe, Being Me, was funded by the CIHR Institute of Gender and Health and was completed in collaboration with universities and health researchers across the country. It is the largest of its kind in Canada, with 923 participants between the ages of 14-25.
Transgender youth are at a greater risk of self-harming or committing suicide, but the study found that having at least one supportive adult in the family lowered that risk substantially. Dr. Saewyc says that having caring adults at home, at school and in the community are just as essential for trans youth as they are for all youth. "One of the small but important things parents and teachers can do to support trans youth is to believe them when they share their gender identity, even if they're still figuring it all out," she advises. "This sends the important message that you are listening and have heard them, and that you honour their identity. In our study, young people who felt supported by family, and cared about by teachers, reported better mental health."
The report calls for a number of measures to improve the well-being of trans youth, including: improved support for families, so that they can better understand and support their transgender children; safer, more inclusive schools; retooled health care to provide gender-affirming services for trans youth; and reduced health care disparities between provinces. Copies of the report are available in English (Being Safe, Being Me [ PDF (2.63 MB) - external link ]) and French (Être en sécurité, être soi-même [ PDF (2.61 MB) - external link ]).
May 1, 2015
Research team discovers a new way to fight pancreatic cancer with viruses
Dr. John Bell, a CIHR-funded researcher from the Centre for Innovative Cancer Therapeutics at the Ottawa Hospital Research Institute, has figured out a new way to fight pancreatic cancer. Using a mouse model, his team discovered that when normal cells communicate with cancer cells to help develop a pancreatic tumour, they release a protein called FGF2. This causes the disease to become vulnerable to oncolytic viruses, which target and kill cancer but allow normal cells to remain healthy. The discovery could lead to clinical trials that would foster new treatments for pancreatic cancer patients. The oncolytic viruses are developed at BioCanRx, a network that encourages collaboration among researchers of different scientific disciplines in the fight against cancer. The network is led by Dr. Bell as scientific director and receives $25 million in funding through the Government of Canada's Network of Centres of Excellence, as well as additional support from industry, provinces and national charities.
April 9, 2015
Surgical procedure reduces irregular heart rhythm
An international clinical trial, co-funded by CIHR, has determined that a procedure called surgical cardiac ablation can reduce dangerous and irregular heart rhythm. Surgical cardiac ablation is often used by heart surgeons during mitral valve operations, as a way to help restore proper blood flow in the human heart. But the procedure had never been tested for effectiveness and safety. This study, led by Dr. Marc Gillinov through the Cardiothoracic Surgical Trials Network, analyzed the results of 260 patients who had atrial fibrillation at 20 research centres in Canada and the United States. Those who received surgical cardiac ablation were free of the irregular heart rhythm one year after they had received mitral valve operations. However, subjects were 2.5 times more likely to need permanent pacemakers. Dr. Gillinov says that further research needs to be conducted in order to understand why this is the case.
March 18, 2015
CIHR-funded clinical study could revolutionize medical diagnostic imaging
CIHR-funded researchers at Centre de recherche du Centre hospitalier universitaire de Sherbrooke (CHUS) have potentially found a green alternative for diagnosing medical problems through use of X-Rays that would eliminate nuclear waste. Technetium (or Tc-99m) is a radioactive element that's commonly injected into patients to help doctors assess medical problems through X-Ray images – and is produced in nuclear reactors. In a clinical study, Centre de recherche du CHUS researchers injected Tc-99m that was created in a cyclotron (a particle accelerator) into 11 patients. Their results demonstrated that this still led to the production of clear images and helped in the diagnosis of thyroid problems in the patients. Researchers now plan to analyze whether this new way of generating the liquid element can diagnose more complex medical problems, like pulmonary embolisms. If their tests prove to be successful, the cyclotron's Tc-99m could be developed on a large scale due to low costs and then incorporated into hospitals.
Date modified: